WE ARE HERE TO HELP YOU!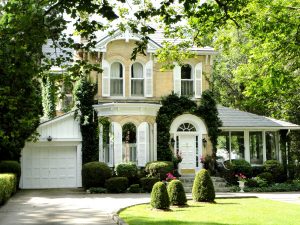 Baker Street Home Inspection Services Inc. has been in business since 1985, conducting over 50,000 home inspections. Following the initial inspection, we will always guarantee you continued excellent service. We want you to become a member of our family of happy clients!
We serve the Greater Toronto Area from Oakville to the West, Newmarket to the North and Oshawa to the East.
SERVICE EXCELLENCE IN THE FIELD!
Our phones are personally monitored from 8 a.m. to 10 p.m. seven days a week. We can usually book and perform the inspection within 2 days. All "Baker Street" inspectors remain accessible to you, so we are there for you at a moment's notice.
A typical inspection takes approximately 1.5 to 2 hours. One half hours: 1 hour and 30 minutes is spent on-site and the additional 30 minutes are spent completing the report and discussing our observations with the client.
Our standard digital report will be completed off-site and sent within the next 24 hours. Our binders include detailed graphics of the major systems and may also include information sheets to help familiarize purchasers with their homes.
While on-site, the inspector will examine the roof, siding, windows, doors, masonry work, and other exterior elements. The focus of the interior inspection includes, but is not limited to the foundation, basement and structural walls, plumbing, electrical, heating and cooling systems. Kitchens, bathrooms, walls, floors, window and door operation, fireplace function and condition of attics are also examined.
We stand behind our report and remain available to the purchaser for free telephone consulting for as long as they live in their home.
---
FEATURED IN